Claggett Center offers a variety of unique and beautiful spots for worship, reflection, and connection.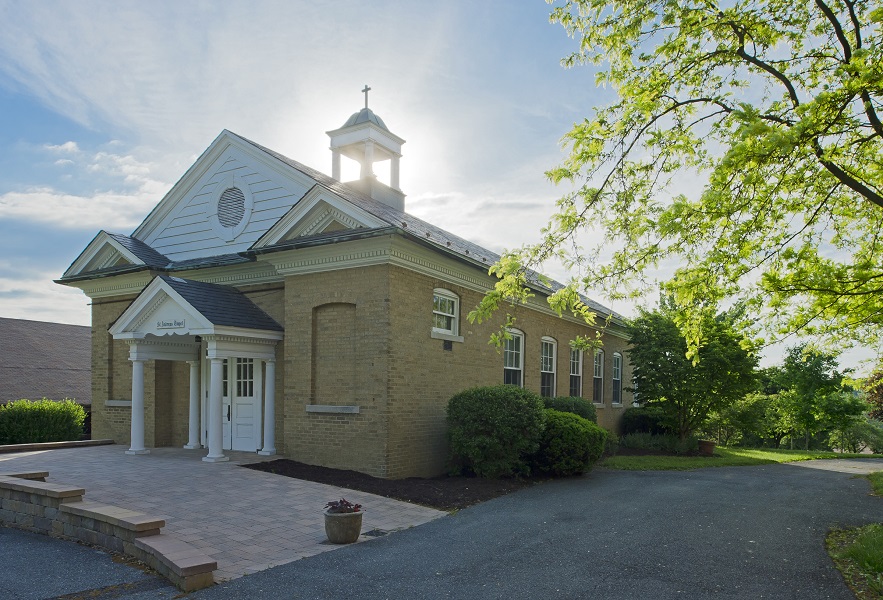 St. Andrew's Chapel
This traditional space seats up to 100 guests.
Its superior acoutstics make it an ideal choice for prayer and worship services.



Marvel at the beauty of this 22-seat chapel, which was converted from a 100+ year old grain silo.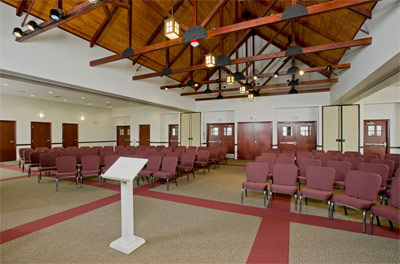 Monocacy Hall
Our largest indoor meeting space seats 200 and has been consecrated for religious use.
If you prefer an outdoor venue, the adjacent pergola can accommodate smaller groups.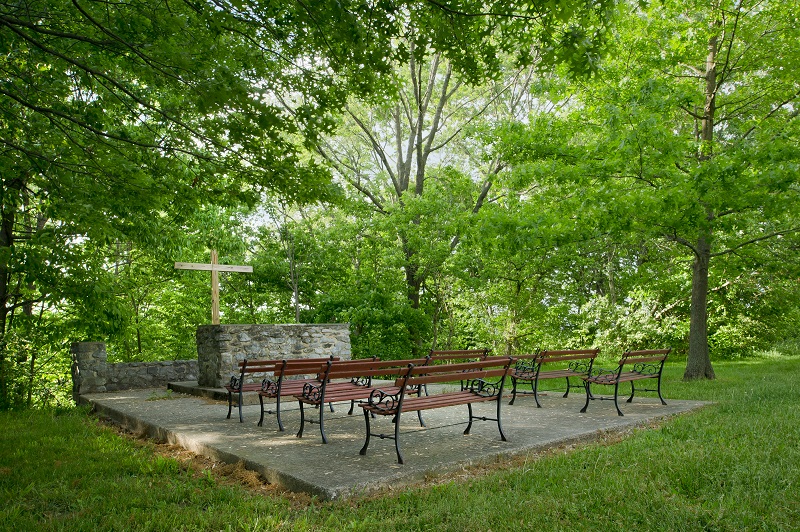 This stone deck and altar sit amidst a breathtaking backdrop for sunrise services.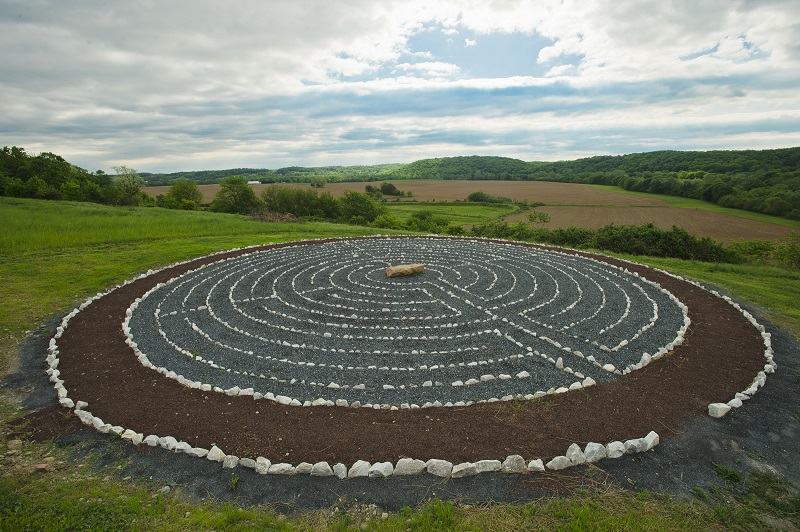 Labyrinth
Located behind Monocacy Hall, the labyrinth looks upon Sugarloaf Mountain and the countryside.
A lovely location for a spiritual pilgimage experience without leaving the Claggett Center grounds.