Alumni Legacy Retreat
May 5, 2022
- May 6, 2022
---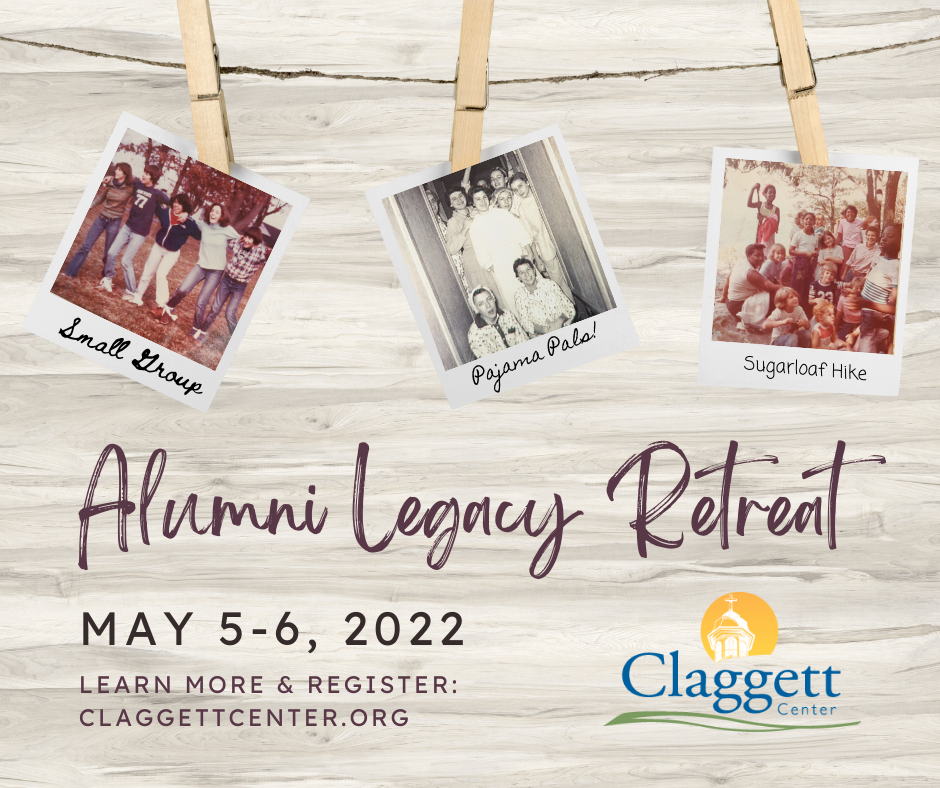 Summer camp alumni from all generations are invited to return to Claggett to share your memories, and learn how you can leave your legacy at Claggett by giving in support of future generations of campers.
WHEN: May 5-6, 2022, Check-in between 11:00 a.m.-12:00 p.m. on Thursday. Retreat ends after lunch on Friday.
WHERE: The Claggett Center
WHAT: During the retreat, you'll have opportunities to:
connect with alumni and share memories from across generations.
learn about what's going on at camp and with other ministries.
tour the campus and new trails
learn about the Raising the Barn capital campaign and the impact a financial contribution from you would have on this historic fundraising effort.
RAISING THE BARN CAPITAL CAMPAIGN:
Big things are happening that will positively impact the future of summer camp! The Claggett Center is launching a historic Barn renovation capital campaign. This $3,000,000 campaign will engage donors, congregations, clergy, and friends across both the Diocese of Maryland and the Diocese of Washington. The current vision for our beloved Center is to renovate, expand, and reimagine campus-wide facilities to accommodate more children and youth visitors by 2030. Specifically, upgrades to youth-centered lodging and additional meeting/dining capacity. The first step in these improvements is a restoration/renovation of the historic Barn which includes adding gathering space for 273 people and dining space for 192 people.
PRICING:
$139.00

Christianne Inn - single room
$132.00 Christianne Inn - double room

$247.00

Christianne Inn - couple staying in single room
$120.00 Cottage
Please contact Programs Administrator, Rosie Alger, to inquire about financial assistance: ralger@claggettcenter.org.
SHARE: Are you still in touch with friends from your Claggett years? Please share this retreat information with them, in case they've fallen off our mailing list!

UPDATE:
All alumni are also invited to update their contact information by filling out this
online form
.