Writer's Retreat
March 2, 2020
- March 5, 2020
---
REGISTER | WORKSHOPS | INSTRUCTORS
Inspiration, Community, and Skill Building in a Supportive and Holy Environment
This dynamic writer's workshop includes keynote presentations, workshop sessions, and time to work on your writing. This retreat is designed for people who are passionate about writing, gifted writers and publishers, and those who have a story they wish to tell.
Program Overview
The program kicks off with an informal keynote on Monday evening. Workshop sessions are offered each morning, with afternoon left open for writing, and sharing session of facilitated conversation each evening. Participants are encouraged to attend sessions or take advantage of quiet time apart to enjoy writing. There will be opportunities for networking, worship, and fellowship, as well as opportunities to get together in small groups to workshop ideas.
Detailed information about workshop topics and instructors will be updated throughout the winter.

Arrival & Departure
Check-in begins at 5:00 p.m. on Monday, March 2, 2020.
The program ends after lunch on Thursday, March 5, 2020.

Rates
$585 single occupancy w/private bath, includes program fee, 3 nights lodging, and all meals
$540 double occupancy w/private bath, includes program fee, 3 nights lodging, and all meals
$410 commuter rate, includes program fee and all meals

Click here to register.


Workshops
more coming soon!
Re-envision/Revision workshop through the lens of Sound and Imagery - Nancy Mitchell
One the most potent poetic devices at a writer's disposal is that of sound. Of all our senses, save that of smell, sound is the fastest loop to the emotional center of the brain. Because humans communicated via sound before we developed language, the cortex will immediately defer to the sound of words rather than process meaning. This tool gives the poet immediate access to the emotional centers of the brain beyond the rationalization of the logical thinking mind. Filmmakers have long understood how a musical score can establish and shift emotional tone and drive narrative. Yet this device remains one of the most underutilized and least understood of the poetic devices. In our revision workshop we'll look at how you can re-envision and enrich your poems through the lens of sound and imagery and how each complements the other in conveying tone and intention.
Instructors
---

John DeDakis
Journalist and novelist John DeDakis is a former Senior Copy Editor on CNN's "The Situation Room with Wolf Blitzer." DeDakis (pronounced deh-DAY-kiss) is the author of five mystery-suspense novels featuring AP White House correspondent Lark Chadwick.
His fourth novel, Bullet in the Chamber, is the winner of Reviewers Choice, Foreword INDIES, and Feathered Quill book awards in 2017. In his most recent novel, Fake, Lark is the victim of "fake news" in the era of #MeToo.
DeDakis is a writing coach, manuscript editor, and writing workshop leader.
During his award-winning 45-year career in journalism (25 years at CNN), DeDakis has been a White House Correspondent and interviewed such luminaries as Alfred Hitchcock, Jimmy Carter, and Ronald Reagan.
DeDakis, a cradle Episcopalian, lives in Baltimore, has taught journalism at the University of Maryland–College Park, and regularly teaches novel writing at The Writer's Center in Bethesda, Maryland and at the Politics & Prose Bookstore in Washington, D.C.
In his spare time, what little he has of it, he is a jazz drummer.
Visit his website at www.johndedakis.com
---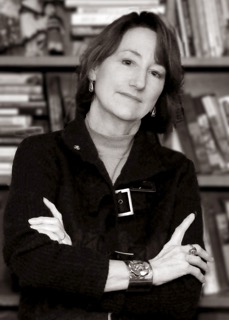 Nancy Mitchell
Nancy Mitchell, a 2012 Pushcart Prize winner is the author of The Near Surround, Grief Hut, and The Out-of-Body Shop, and co-editor of Plume Interviews I. Her poems have appeared in journals such as Agni, Green Mountains Review, Poetry Daily, Washington Square Review and have been anthologized in Last Call, The Working Poet and Plume Poetry Anthology 3, 4,5, 6 and 7. She is the Associate Editor for Special Features for Plume Poetry, and has taught Creative Writing and Environmental Art at Salisbury University. She is the Poet Laureate of Salisbury, Maryland.
Praise for Nancy Mitchell's poetry:
Mitchell is blessed with a vivid—and haunting—memory—of particulars, the things of our past, and of the more complex feelings things generate. She refuses nothing, is deadly accurate, yet she sings. -Gerald Stern
The poems in Nancy Mitchell's book Grief Hut and so lucidly and deeply felt that they cut directly to the bone of the experiences they are recounting. This is a true and incredibly beautiful book. -Malena Morling
---

Richard Due
Richard Due is the author of Willa Snap and the Clockwerk Boy and The Moon Coin, two young-adult fantasy novels. He has won an Independent Publisher Award, a National Indie Excellence Award, and a Moonbeam Children's Book Award.

He's also been recognized by Writer's Digest, the International Rubery Book Award, and the Eric Hoffer Book Award.